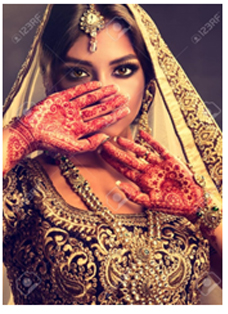 This book is written from my own personal experience. When I immigrated to America long time ago I was very fearful because I did not know that the people of America will accept me but to my surprise, they did warm-heartedly. When I started a new life in my new adopted land the language, culture, traditions, morals, beliefs and everyday way of life were totally foreign to me. To assimilate into this new country while still retaining my culture and beliefs were even harder. I had clashes with my children occasionally and then I learned to adjust with their views. I endured lots of hardship in my life but I knew that all opportunities on the horizon will bring good life for me and my family ultimately.
Change is imminent- we like it or not. Samantha in my book found out in a hard way and she paid a high price for that. She was heartbroken to see that her beloved country has gone through a dramatic change. Changes were in every level in India. She did not want to move forward. When a tragedy struck her it opened her eyes to this change and prepared her to accept her son-in-law who was Christian but would see?.
All those tears we can't see addresses many issues from achievement of American Dream by an immigrant woman who lacked money and opportunity in India to physical assault of her daughter then accepting changes with tragic circumstances. This book is a literary fiction recognized by C.S. Holmes from Indiereaders.com.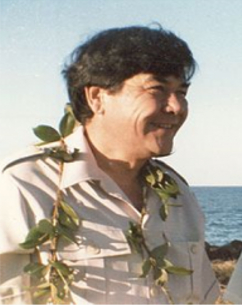 My Personal Hero
I have to tell a little story about my 1st book's cover art. After I finished my book 1st edition of In Pursuit of Love, Spirituality and Happiness I was looking for a cover art to carry out the theme of my book. As you can imagine it was very frustrating and time consuming as I could not locate any match. Finally I got lucky but there was a problem – I found out Mr. Kane's painting "Pele, the Volcano Goddess" which will perfectly express the theme of my book. It was of course copyright protected. Imagine this – I was just a first time author approaching to a well-known famous artist, and a renaissance man to give me the permission to use his well famous painting on my book cover! I didn't think he would even bother to answer my email but with my surprise I discovered I was wrong. Mr. Kane, being a most kind and generous person, wanted to read my book so that he could compare it with Hawaiian spirituality represented in my book. He was absolutely happy about the theme, and I was in tears thinking about his generosity. He granted me the permission to use it as a cover art. I promised to him after writing the book I will send him a copy. But after writing the 1st edition of that book I was not delighted with the outcome and few years later when I wrote the 2nd edition with my satisfaction, unfortunately he passed away. So I couldn't deliver it to him personally. I feel very guilty ever since. He is a personal hero to me, and I will always remember him in my heart. In my opinion he ought to be a National Hero.
Another thing I discovered when I attended the American Library Association's Expo last year to represent my book "In Pursuit of Love, Spirituality and Happiness ", hardly anybody knew his name and with my surprise they all knew many things about India. It bothered me and I was very sad. Such a hero who served in the navy, painted many world famous pictures, author of many books, and a renaissance man of Hawaiian culture – he is not remembered nationally.
Herb Kawainui Kāne
Herbert "Herb" Kawainui Kāne (June 21, 1928 – March 8, 2011), considered one of the principal figures in the renaissance of Hawaiian culture in the 1970s, was a celebrated artist-historian and author with a special interest in the seafaring traditions of the ancestral peoples of Hawaiʻi. Kāne played a key role in demonstrating that Hawaiian culture arose not from some accidental seeding of Polynesia, but that Hawaiʻi was reachable by voyaging canoes from Tahiti able to make the journey and return.
Kāne (kɑh-nay) was born in the community of Marshfield, Minnesota in the United States. His father, who was also named, Herbert, worked in family poi business, and became a paniolo (Hawaiian cowboy), then traveled the US in a Hawaiian Band. He later served in the Army and Navy, and had his own practice as a doctor of Optometry. Herbert Jr.'s grandfather immigrated to Waipio Valley from China and being very industrious he built the first poi factory in the islands, growing taro and producing poi for market. His mother's family were farmers of Danish ancestry in Wisconsin. Kāne's childhood was divided between Wisconsin and Hawaiʻi
Kāne served in the United States Navy, qualifying for veteran's educational benefits under the G.I. Bill. After he was discharged, he used those benefits to attend the School of the Art Institute of Chicago, in Chicago, Illinois, earning a bachelor's degree and, in 1953, a master's degree. Under an arrangement between the two schools at the time, his master's degree was awarded by the University of Chicago.
United States Senator from Hawaiʻi, Daniel Inouye has been quoted as saying, "when you saw a Herb Kāne painting, you were energized and motivated to learn about the past. …His artwork captured both ancient and modern-day Hawaiʻi and help preserve Hawaiʻi's unique culture for future generations." Kāne became one of the most respected figurative painters in Hawaiʻi, with major works on view at the Bishop Museum, the largest museum in the state and the premier natural and cultural history institution in the Pacific. His work has been exhibited at Hawaiʻi Volcanoes National Park, Puʻukoholā Heiau National Historic Site, and in the Hawaiʻi State Capitol.: Among the first of these were a series of seven paintings commissioned by the National Geographic Magazine and published in the December 1974 issue.
His expressionistic style is seen in his painting Pele, Goddess of the Volcano for the Jaggar museum at Kīlauea, which depicts the supernatural figure with literal fire in her eyes and flowing lava as her hair.
Kāne's work on a much smaller scale reveals his artistic versatility. Kāne designed seven postage stamps for the U.S. Postal Service including stamps commemorating each of the 25th and the 50th anniversaries of Hawaiian statehood. His 1984 stamp for the 25th anniversary of Hawaiian statehood depicts a double-hulled voyaging canoe, a Pacific golden plover (a migratory bird which winters in Hawaiʻi), and a volcano erupting on the flank of Mauna Loa, on the Big Island of Hawaiʻi.
Kāne communicated his message of the importance of Hawaiian culture and its origins, in print (as author, publisher, and illustrator) and television.
1984—Named a Living Treasure of Hawaiʻi by the Honpa Hongwanji Mission of Honolulu
1987 —One of 16 chosen as Poʻokela (Champion) for the Year of the Hawaiian Celebration
1988–1992 – A founding trustee of the Native Hawaiian Culture & Arts Program, Bishop Museum
1998 – Awarded Bishop Museum's Charles Reed Bishop Medal
2002 – Received an award for excellence from The Hawaiʻi Book Publishers Association
2008 – Awarded an honorary Doctorate of Fine Arts by the School of the Art Institute of Chicago
50th Anniversary Hawaii Statehood Stamp, designed by Herb Kawainui Kāne, unveiled by U.S. Postmaster General John E. Potter, Senator Daniel Akaka and Congressman Neil Abercrombie